A new look
on an
historic site
From Bread to Beer…
Warehouse Brewing offers a wide variety of handcrafted beers using a new world approach to old-world styles. Our brewing team is taking advantage of German, Czech and Eastern European traditional recipes – with a twist.
Our mission is to brew our beer in accordance with the Reinheitsgebot or Bavarian Purity Decree, which permits only water, hops, and malt as ingredients and stipulates that beers not exclusively using barley-malt, such as wheat beer, must be top-fermented. Under this decree, Warehouse Brewing will strive to always produce the highest quality, locally crafted beers in Saskatchewan.
Warehouse Brewing will focus on beer styles that are classic, approachable and easy drinking. We want our customers to be able to enjoy more than one of our beers while also enjoying an activity. Too many craft beers today leave the customer's palate heavy-handed.
It is our belief that there is a beer style for everyone.
Values
Our focus is on classic beer styles
that are approachable and easy drinking.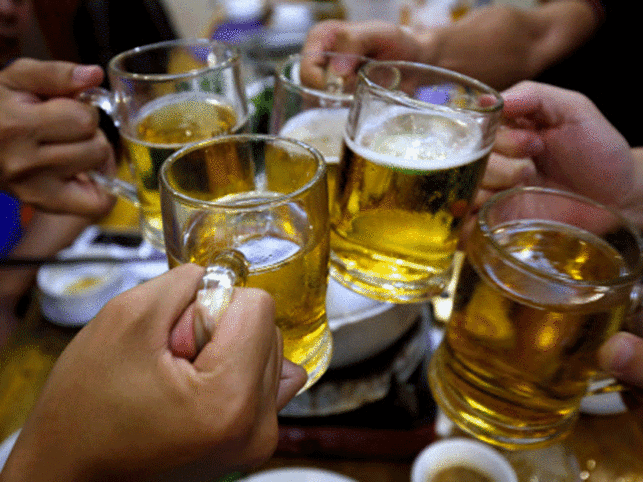 Our core values are based on always making the right decision with our products and our customers in mind, always sourcing local when we can, and never succumbing to the temptations of short cuts or the easy way out.
The Reinheitsgebot was a regulation concerning the production of beer in Germany. In the original text, the only ingredients that could be used in the production of beer were water, barley, and hops, which had to be added only while the wort was boiling. After its discovery, yeast became the fourth legal ingredient. (For top fermenting beers, the use of sugar is also permitted.) In the spirit of true Reinheitsgebot, our beers will follow this old-world style, but with a new world twist.
Swing by our Beer Hall located in the heart of Regina's Warehouse District, to drink the freshest beer straight from the source – including a few brews you won't find anywhere else. Belly up to the bar or hang out on the patio with a pint, taster, flight, or growler. Hop on a tour and you'll get 5 oz. of samples of fresh beer along the way. To-go beer will be available in bottles, cans, crowlers, and growlers, in our retail store. Visit our brewery Facebook page for the current tap list and any special events (live music, new releases, etc.) that are happening this week.